BRANDS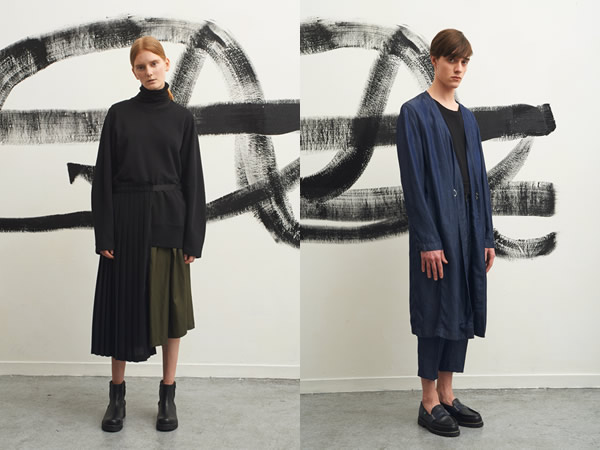 着る人にも、見る人にも心地良く
日々に、新しいオーガニック・スパイスを加えるような"日常着"
There is a calming feeling and a sense of delight surrounding
those who wear ZUCCa. ZUCCa delivers a little organic spice into our daily lives.

1990年に発表。TSUMORI CHISATOは、
デザイナー津森千里が好きなもの、興味のある事を、
自由な発想で素直に表現したブランドです。
ガーリィでセクシー、大人のためのファンタジーがあふれる、
ハッピーなテイストを提案していきます。
TSUMORI CHISATO is a label that designer herself have expressed her likes and interests very freely. We propose girly and sexy happy taste, full of fantasy for independent women.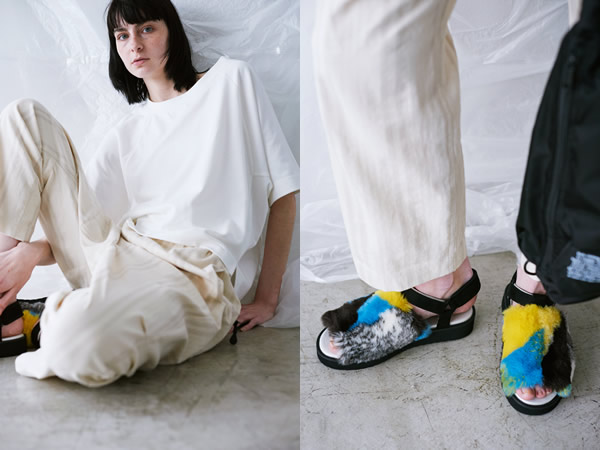 カップルで共有する日常着。
デザイナー・髙島一精がつくる空想的でハッピーな
ネ・ネットの服は、親子、男女などあらゆるカップルで
シェアできるのがコンセプト。
着て、みて、みんな思わずにっこり。
ネ・ネットというネーミングには仏語で"生まれる"という
意味も含まれています。
Daily clothing that can be shared by couples.
Imaginative and happy clothes of Né-net designed by Kazuaki Takashima is based on the concept of sharing between all couples like men and women, parents and children. When you see them, when you wear them, you would all smile. The name of our brand "Né-net" includes the meaning of "born" in French.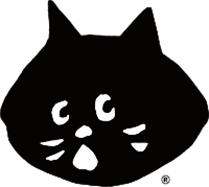 「カップルで共有する日常着」
をコンセプトとする、
デザイナー 髙島一精による「Né-net」
から生まれたキャラクター「にゃー」。
Né-netのコレクションで表現される空想的なデザインとは異なり、プロダクトとしてのものづくりを表現。
ベーシックなウェアから雑貨まで、
幅広いファンが共有できるアイテムをラインナップする。
"Nya-" is a character born from Né-net, a fashion brand produced by Kazuaki akashima under the concept of "Daily clothing that can be shared by couples".Unlike the design of Né-net collection from the imagination, the manufacturing of Nya- is a based on products. We provide products from basic clothes to variety goods which the wide range of customers can share.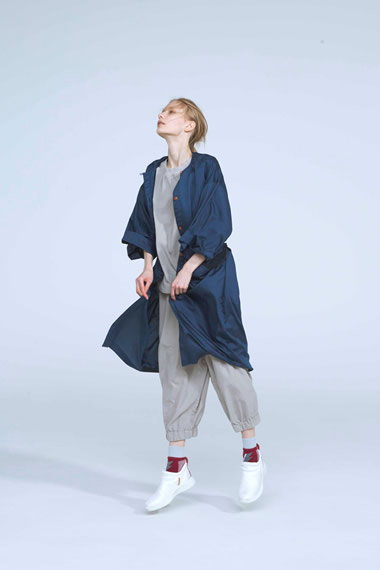 清く・楽しく・美しく。メルシーボークー、
きちんとしているけど、ちょっと笑える。
主張はあるけど、気どっていない。
そんな、庶民的で、遊び感のある、
ちょっときれいな服をつくりました。
mercibeaucoup,
名前には、感謝する気持ちを、日々大切に、忘れずにいたい、
という思いをこめました。
purely, happily, beautifully. mercibeaucoup, neat and proper, but with some fun. do have something to say, but never with airs put on. mercibeaucoup, in the name, we show our dedication never to forget, but everyday cherish, the precious feeling of appreciation and thank.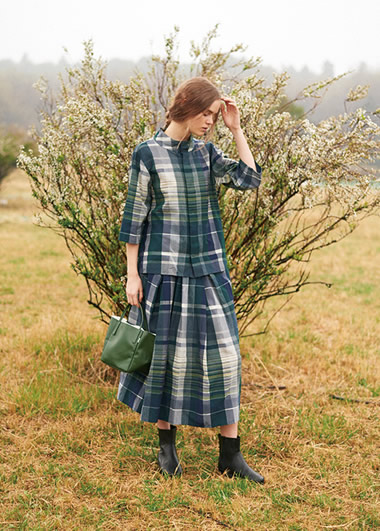 草木に毎日水をやるように、からだに毎日まとってあげたい。
着るほどに味が出る天然のコットン素材。
飾り気なくシンプルだけど 美しいラインの出るデザイン。
体が着心地のよさを憶えているから、
気が付くといつも袖を通してしまう。
プランテーションは、自分なりの価値観を持って毎日を過ごす
女性のための生活着です。
I want to wear them everyday, same as you water trees and grasses every morning. A design that is natural and simple with a beautiful silhouette, and from the natural cotton material that adds flavor to it while you wear it in, you will find yourself slipping into them from the pleasant memory of the comfortable clothes.
Plantation is an everyday wear for women who live with their own sense of value.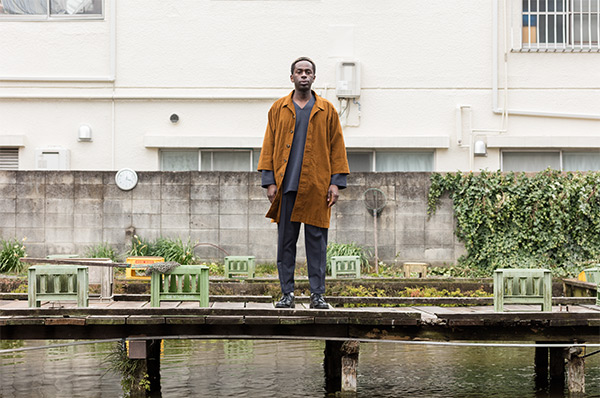 ひょっとした発見をする楽しみや喜び。
1人1人の特別な気分。
その中にある新しい共感性、共有性。
刺激。
The pleasure and the delight of finding something unexpected.
Each person's special feeling.
Sympathy and sharing.
Excitement.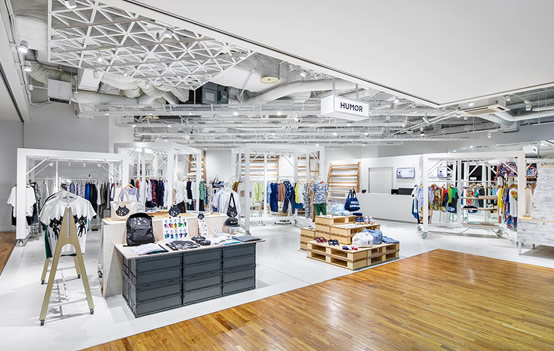 A-netブランドを中心とした編集ショップです。
"HUMOR SHOP" is edited boutique by A-net.